April 17, 2020 – Ayala Land Inc. (ALI) through its construction subsidiary Makati Development Corporation assisted in the conversion of the Philippine Red Cross (PRC) headquarters' mezzanine level in Mandaluyong City into a biosafety laboratory class 2 facility. ALI's aim is to support the government in the construction of facilities that will service the needs of the country amidst the COVID health crisis.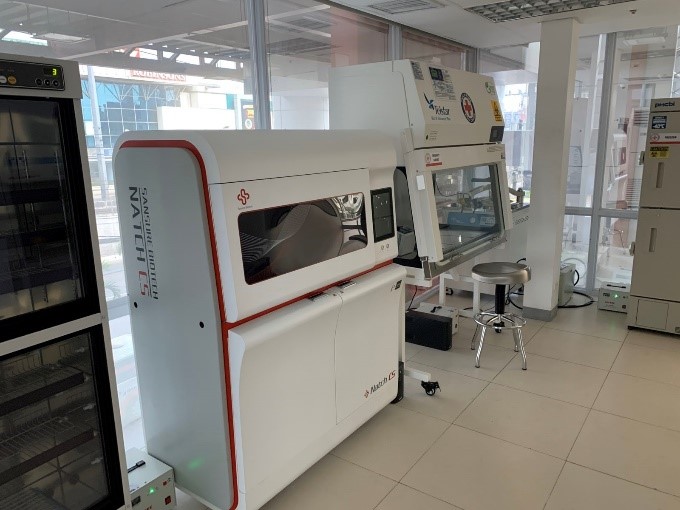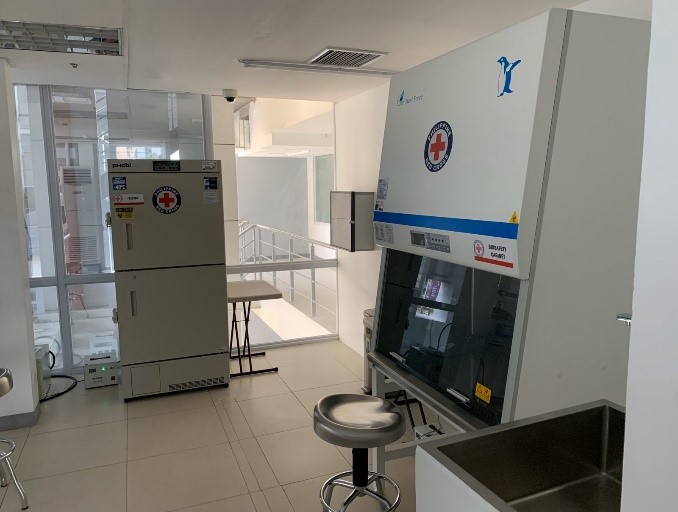 "The Philippine Red Cross office is now a fully operational COVID testing facility and we can process about 3,000 tests per day. Ayala Land was responsible for renovating the area in preparation for this initiative, and we are grateful, especially to the volunteer workers, as they ensured the place would be finished on time," Sen. Richard Gordon, Philippine Red Cross Chairman.
A team of volunteers formed by MDC implemented electromechanical and architectural works for the testing facility. Personal protective equipment, regular check-ups and medical services were provided by the company to ensure the health and safety of the team throughout the duration of the project.
The construction of the COVID-19 testing facility reinforces the Ayala Group's commitment to help contain the spread of the virus in the country. The group has rolled out a P2.4-billion COVID-19 emergency response package, made up of wages, bonuses, leave conversions and loan deferments mostly for the extended workforce of its partner employers for their continued salary amid the quarantine. ALI allocated P1.4 billion to cover the rent-free period for tenants of malls that will be closed during the quarantine. The company also allotted P600 million for the continued salary for workers at its construction sites, malls, and retail spaces.
With these efforts, ALI aims to do its part in helping the country recover from this calamity and bring normalcy back to Filipinos' lives as soon as possible.